Software Products

Checkbook for Excel

Excellerator

Golf Tracker for Excel

Handicap Manager for Excel

Project Manager for Excel

Scheduler for Excel

Tax Assistant for Excel

Data Importing

Give a Gift of Software
Check out our links to other Excel sites for the best Excel has to offer.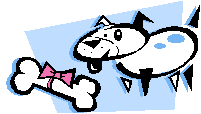 Software Gifts
Can't decide what to buy the friends and family for that special occasion? Well, it's a digital world so why not buy them a digital gift? You can purchase one of our software products as a gift and bring digital happiness to that special person. Unlike the traditional gift that has to be wrapped and delivered, we will e-mail a special greeting to the gift recipient early in the morning on the day of your choosing. The e-mail will identify you as the sender of the gift and include the registration code as well as a link and instructions for downloading the software. We'll also send a copy of the e-mail to you as confirmation that the digital gift was sent on your behalf. (Below is a sample copy of the e-mail that we send. It can be customized to your liking.)
So how do you order such a gift? It's easy. Just go to our registration page and click on the product you wish to register as a gift. In the notes section of the transaction, indicate that it is a gift and list the name and e-mail address of the person you wish to receive the gift. We'll send you back an e-mail the same day that confirms that we received the gift order and includes a copy of the e-mail that we plan to send. If you like, you can customize the e-mail and return it to us. Also, please let us know if the gift is for some a birthday or another occasion.
Anyone receiving a software gift from DJI Computer Solutions will receive the full product support and upgrades that are provided to all our customers. As always, we will respect the privacy of both you and the gift recipient and will not put you on any mailing lists or share your name or e-mail address with anyone else. See our Privacy Policy for more details.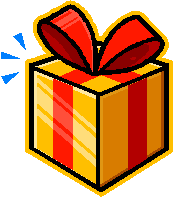 Sample Software Gift Delivery E-mail
Dear Mr. Claus,

Happy Birthday! I am notifying you that Mrs. Santa Claus has purchased our Handicap Manager for Excel software as a birthday gift for you. Handicap Manager handles all your league, group and personal golf handicapping needs. Below are instructions for downloading the software and entering your registration number to permanently enable the software. We are pleased to be providing this gift to you on behalf of Mrs. Claus.

Handicap Manager is easy to use and comes with a complete detailed context sensitive help file. However, if you have any questions or need any additional information, please do not hesitate to contact us at support@djicomputer.com. I hope you find the program useful for tracking your scores and handicaps. If you have any suggestions for enhancements or additional features, please be sure to pass them along. As a registered user, you will receive free technical support and free minor upgrades.

To download the software, go to www.djicomputer.com and click on the Handicap Manager for Excel link on the left side of the page. This will take you to the Handicap Manager page. Just click the "Download Handicap Manager for Excel" link and save the download file to your computer. When finished downloading, just run the file by double-clicking it to install Handicap Manager on your computer.

Your registration number is [Registration Number]. To enter the registration number in the program, start Handicap Manager for Excel, then click on the "Register" button in the Welcome dialog box. (If the program is already running, click on the golf course graphic on the Main Menu sheet to bring up the Welcome dialog box.) Enter your registration number exactly as it appears above. You should get a message thanking you for registering the program. Be sure to save the file after you enter your registration number.

You can download the most recent versions of all our software for Microsoft Excel from our web site at www.djicomputer.com. We also offer golf tips and links to other golf sites on the Internet.

We hope you have a wonderful birthday and enjoy your new software.

Very truly yours,

DJI Computer Solutions